The
Story
The Bombarda Rum Story
The Story of Bombarda Rum is one of adventure, family and the timeless enjoyment of the spirit of rum. Sharing rums with my father, a navy veteran spanned over a period of 39 years to what has become the Bombarda Rum Story. Living until alomost 102 years old, my father and I enjoyed sharing rums and my stories of adventure and travels over the yaers. These times together were very special for the both of us. I founded Bombarda Rum to celebrate the bond of a father and son and those special times that we shared together over the years. Raise our rums high and celebrate your special times. I hope you enjoy the story & timeline and that you share your story with all of us. Sincerely, Captain James and the Bombarda Rum Crew. Live Victoriously - Circa 1979 - 2020
The History of Bombarda Rum
Let the Journey Begin

AT THE EARLY AGE OF 18, I became fascinated with all that was the Ocean. For me, it was the only way to spend my days. My fascination with the mighty blue began with a journey to Eleuthera, Bahamas during the winter of 1982. I boarded a 4 seater airplane and headed east to the remote out islands of the Bahamas. Those days were magic as we surfed a beautiful reef as crystal as blue glass with no other surfers for over a week. Looking back on those days, it seemed like a gateway to how my life would unfold.

Leave the Maps at Home

I became more involved with diving and surfing all the beaches and reefs that I could find. With no internet, we only had maps and books and a rotary phone. Real adventure dictates to leave all those items behind and just go into the wild! That led me to Central America, where I travelled with a cool group of friends in search of finding that perfect wave. We explored all of Panama, Costa Rica and Nicaragua coast to coast for over 4 years.

no phones & no turning back

From around 1991 to 1996, I travelled much of my time with boards, tents and 4x4's. We made our way to what we only had dreamt about. Let's start a surf travel company and get paid to surf! - so that's exactly what we did from 1991-1996. We promoted and guided over 5000 surfers to put Costa Rica surfing on the map - we were modern day pioneers!

And a bottle of rum!

It was surfing and exploring places like Bahamas, Barbados & Central America that got me excited about learning as much as i could about rum. For most of the 90's, i travelled to just about every country in Latin America and during each of these journeys, I purchased a few bottles of rum to bring home to share those adventures with my dad. It turned into a tradition that would span the rest of my father's life. It was our best times together.

The Great Adventure Finds You!

It was during the period of 2006 -2020 that even while raising a family, I had the chance to surf, dive and explore over 30 countries. Every journey was unique and I always sought after the places that tourists would not go, giving me a chance to see the deep corners of these destinations. From the mountains of Peru and Chile and the Galapagos, to 4x4ing Africa's Serengeti and the Kalahari to the frozen tundra of Iceland and Antarctica. Well, thats a lot of stories and rums that my dad and I shared. But how does this relate to a rum brand ? Let me tell you - It was during a family trip in 2019 with my son and daughter to the Dry Tortugas, a tiny island and national park slated as the last outpost of the USA! The beauty and history captured my soul. It was a true escape back in time. This surreal and historical place was the spark that gave me the idea of a rum brand. It had to have history and a great story!

Stuck in Antarctica. What ?

One of my most sought after destinations was Antarctica. It seemed like a million miles away, but nevertheless I decided to book a trip departing Feb 28,2020. Well after 16 days exploring the coolest spot on the planet, it was time to disembark only to learn that Covid had closed the World own and here I was stranded in the Falkland Islands. Ten days later, I boarded a military plane and flew to Santiago Chile. What a chaotic scene seeing all the flights cancelled ! Luckily, the cruise line had scheduled three private flights to get the passengers safely home. We were one of three planes able to leave Chile that week. Short of a miracle, I made it back to Florida! While being stranded in Antarctica, my father had passed away at the veteran nursing home and so arriving home was bittersweet. I realized I would not be able to share this last epic journey with my dad and at that moment, I felt inspired to carry on and finally create a rum brand in his honor. It was time to put the pieces together and build a brand!

The spirit of rum deserves a cannon bottle.

How do you create a rum brand. Well first you need kick ass rum and the packaging must be as good or even better that the Rum. Time to find the best rum blenders on the planet! So that's exactly what I began doing. I worked tirelessly with a team of master blenders in the Netherlands to create just the prefect blends.. Be bold young man! Ok no added sugars, no added anything - just an exceptional pure rum! The way rum should be ! - I remembered those cannons in the Dry Tortugas, so it was quite apparent that first rum blends would be named from cannon types and we could market small batch releases named after famous ships of the line. Galleons that were victorious in battle and even those that were lost at sea.

A Historical Launch is upon us.

First Prototype - 3D August 2020 The first prototype landed in August, it was a perfect bottle worthy of only the finest liquid March 2021 - First Rund delivery April 2021 - Sales began with Total Wine introducing the brand throughout the USA. Our Miami invasion followed quickly, placing the cannons in many local retailers. It was a glorious beginning for the brand. Now at over 400+ locations, including retailers in Canada, Bombarda continues to grow across North America invading one city at a time! We have Europe in our sights now and let the Journey continue! - We Say - Victori Spolia! To the Victors, Come the Spoils! Do you want to own your piece of history and be part of the fastest growing rum brand in America, then step aboad and take your best shot!
Victori Spolia!
To the victor, Come the spoils!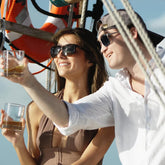 Tell us Your Rum Story
Submit Your Personal Victory Story & Let's celebrate the Spirit of Rum together
Let us know about the special times you and your family enjoyed with Bombarda and the spirit of rum. Whether it's with your father, brother, sister, or whomever, Bombarda invites you to share your rum story.  Send us a few photos along with your story, and we will email you a 15% discount code to use on your next online order.
Email Us