Plunder
Triple Silver Rum Blend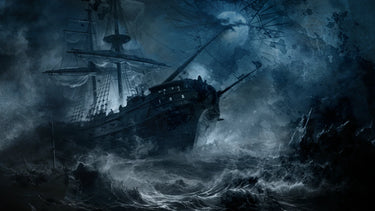 the history of
Plunder
We've dedicated our Plunder Silver Rum release to Black Bart ,Bartholomew Roberts who sailed the open seas from 1719 - 1722.
Born John Roberts, was a Welsh pirate who was, measured by vessels captured, the most successful pirate of the Golden Age of Piracy. During his years at sea, he took over 470 prizes. Roberts raided ships off the Americas and the West African coast between 1719 and 1722; he is also noted for creating his own Pirate Code, and adopting an early variant of the Skull and Crossbonesflag. One such notable code was: Equality regardless of color or creed:
I." Every man has a vote in affairs of moment; has equal title to the fresh provisions, or strong liquors, at any time seized, and may use them at pleasure, unless a scarcity makes it necessary, for the good of all, to vote a retrenchment." Freedom, a basic desire of mankind! was fought for - even among the ruthless.
Tasting Notes:
Plunder Tasting Notes: Bombarda's Plunder is ideal for mixing.  It's invading senses of sugarcane, banana and honey are followed by a sneak attack on the palate of pear notes, mint & smooth vanilla, before a lingering & pillaging finish.
Port Of Origins:
Jamaica
Trinidad
Dominican Republic
History of Plunder
A Rare Blend of Three Infamous White Rums
A Victorious Spirit for The Unruly Kind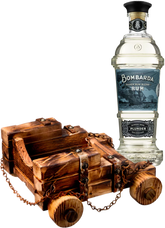 MADE TO LAST
BOMBARDA WOODEN BATTLE CARRIAGE
Bombarda's handmade wooden garrison carriage makes a statement on any bar or in any man cave.
The
Story
A fine Clap of Thunder
Silver me Timbers! We've got A Ruthless Clap Of Thunder out now and you can purchase it online only. You can pair Plunder with Mojitos, Mat Tais, and Daiquiris, or you can parley her flavors however you like. Featuring three premium white rums, this blend is sure to raise the black!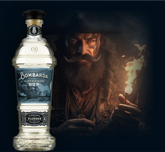 Plunder is Available Online Only!
Avast, A Formidable Triple Silver Blend
It's a top notch flavorful white rum from the Caribbean's most formidable Terroir's ! Plunder is a blend of pot and column distilled rums aged in American oak barrels for a minimum of 2 years and then filtered to create a white rum, and true to our creed, there is no sugar added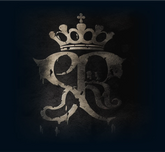 Pyrate Republic Gang: Born of the Code
A Firece New Line of Rums
To commemorate Nassau's Pirate Republic of 1715, which played an integral role in the birth of democracy. A series of spiced, flavorful, and silver rums have been released by Bombarda Rum under the Pyrate Republic Gang label.  Dedicated to those brave individuals who fought for freedom and laid the foundation for the democratic principles we cherish today, each blend pays tribute to them.
The
Story
Live By The Code!
What made the Pirate Republic truly fascinating was its code, a set of rules and regulations that governed the behavior and relationships among pirates. Known as the Pirate Code, it was not just a set of guidelines but a way of life for those living on the high seas. The Pirate Code consisted of various articles, serving as a social contract that ensured fairness, equality, and harmony within the pirate community.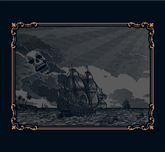 Plunder is Available Online Only!
Rule the Seas with Plunder!
Through the Pyrate Republic Triple Barrel release, Bombarda Rums immortalized the legacy of the Pirate Republic and its connection to the principles of democracy. Our Pyrate Republic rums not only celebrated the spirit of adventure but also served as a reminder that even in the most unlikely circumstances, the pursuit of freedom and fairness can prevail.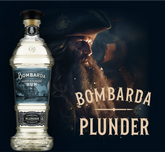 Bartholomew Roberts - Black Bart: Scourged: 1719-1722
Honor the Legacy
Plunder is one of Pyrate Republic's concoctions symbolizing the fight for freedom on the open seas. Our Triple Silver Rum is dedicated to those who fought for freedom! One such pirate, Bartholomew Roberts, known as Black Bart surely breaks the mold as a pirate.
Not only was he a Christian who ordered his musicians to play hymns each Sunday, he was also famous among his seagoing contemporaries for his abstention from alcohol. Tall for the time, and dressed head to toe in red silk, Black Bart lived by his own pirate code and was a striking figure whom maritime history will not soon forget. Black Bart Lived by the Code! Learn More>


Are You a Retailer?
Want to carry Bombarda Rum in your establishment? Find out more behind the scenes info on our product lines and how to start carrying Bombarda today.
Download Our Information Sheet