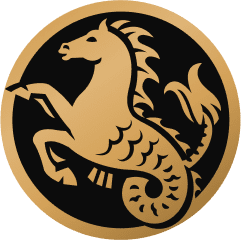 the history of

Sovereign XO 22 pays homage to the Royal Navy's HMS Sovereign of the Seas. A triple deck Man O War "First Rate" Ship of the Line Galleon. Known by all as the Golden Devil or by the Dutch as the Gilded Lion, she was the most extravagant ship ever constructed and adorned from stern to bow with gilded carvings against a black background. Sovereign was ordered in August 1634 on the personal initiative of King Charles I of England as a prestige project. The decision provoked much opposition from the Brethren of Trinity House, who pointed out, "There is no port in the Kingdom that can harbor this ship. The Wild Sea must be her port, her anchors and cables her safety; if either fails, the ship must perish, the King loses his jewel, four or five hundred men must die, and perhaps some great and noble peer".

King Charles ordered 102 bronze cannons to ensure it was the most powerfully armed ship in the world. Sovereign of the Seas had 118 gun ports and only 102 guns. The Sovereign of the Seas carried 155.9 tons (141,430 kg) of guns – which did not include the weight of the gun carriages. Each cannon was carved meticulously and featured a Tudor rose, a crown, and the motto: Carolvs Edgari sceptrvm aqvarum – "Charles has established Edgar's scepter of the waters" – engraved on them. What a beast she was. Victor Spolia! 
Tasting Notes:
Gold Color. Aromas of kiwi, green plantain, sarsaparilla, and cinnamint with a satiny, vibrant, dry medium-to-full body and a warming, layered, long roasted pineapple, tamarind, allspice, and toasted brioche with cinnamon and sugar finish. A rock solid, twangy Rum that's perfect for most any occassion; sip, cocktail and share this delicious and flavorful spirit.
Port Of Origins:
Guyana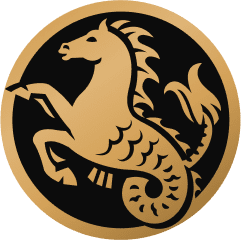 First Rate "Ship of the" Line Release Armagnac aged dark rum 22 years +
A Victorious Spirit for The Unruly Kind
The
Story
Experience Sovereign XO 2022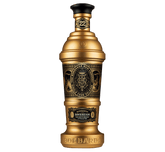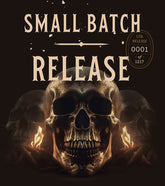 SHOWING OUR MATURITY
LOST BARREL BLENDS
Our masterfully crafted blends show the real age classification. We don't use the controversial solera system.
Buy Falconet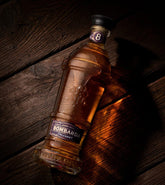 WHY OUR RUM ARE THE REAL DEAL
WE USE ONLY STATIC BLENDS
Bombarda avoids the Solera system! Brands using the Solera system cannot guarantee an age and many other Rum producers make inaccurate claims for ages on their labels. Not Bombarda!
Sovereign's Aging
Sovereign XO 2022 is a special blend of Rums aged 22 years.
History Approved
Each of our products are named from cannon types over the ages.

Are you a retailer?
Want to carry Bombarda Rum in your establishment? Find out more behind the scenes info on our product lines and how to start carrying Bombarda today.
Download Our Information Sheet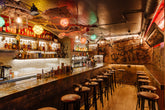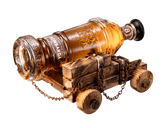 MADE TO LAST
BOMBARDA WOODEN BATTLE CARRIAGE
Bombarda's handmade wooden garrison carriage makes a statement on any bar or in any man cave.